Namaskar aaj ke is article me hum apko Varanasi ke Best Neurologists Doctors ke bare me puri details se batayenge .
List of Top 3 Varanasi Best Neurologists Doctor-
Ravi Neuro psychiatry Centre
Shivansh Neurology centre
Anand Neurology Centre
Ravi Neuro psychiatry Centre-
In December 2011, Dr. Shreyansh Dwivedi joined Ravi Neuro Psychiatry Centre in Varanasi as Consultant Psychiatrist and De-Addiction Specialist. His responsibilities include medical care of all in-patients of the hospital, and psychiatric assessment and treatment of patients.
He assesses case histories in the OPD and treats patients with ECT when required. He is also involved in reading and analysing EEG reports; treatment of patients with substance addiction; and, providing MET, RPT and psychosocial assessment to patients, as needed. In addition, he also provides psychological and pharmacological treatment to children and adolescents with psychiatric disorders. Dr. Dwivedi's administrative duties include looking after the general conditions and management of nursing staff of the hospital.
Address:
P-8/15, Lane No.16, Ravindrapuri Rd, near Ming Garden, Varanasi, Uttar Pradesh 221005
Contect-
087568 37310
Open hours-
| | |
| --- | --- |
| Friday(Eid al-Adha) | 9am–8pmHours might differ |
| Saturday(Eid al-Adha) | Closed |
| Sunday | Closed |
| Monday(Raksha Bandhan) | 9am–8pmHours might differ |
| Tuesday | 9am–8pm |
| Wednesday | Closed |
| Thursday | 9am–8pm |
Website-
Map-
Shivansh Neurology centre-
Very good neurologist in varanasi staff behaviour is so polite and well knowledgeable people .
A very good nerologis Dr Anand Kumar Rai .
Address:
 65 A Ravindrapuri, colony, Bhelupur, Varanasi, Uttar Pradesh 221005
Contect-
070817 77704
Openning hours-
| | |
| --- | --- |
| Mon: | 9:00 AM – 8:00 PM |
| Tue: | 9:00 AM – 8:00 PM |
| Wed: | Closed |
| Thu: | 9:00 AM – 8:00 PM |
| Fri: | 9:00 AM – 8:00 PM |
| Sat: | Closed |
| Sun: | Closed |
Website-
https://shivansh-neurology-centre.business.site/
Map-
Anand Neurology Centre-
Dr Anand Kumar Verma is top specialist of diagnosing and treating diseases of the brain, spinal cord, peripheral nerves, and muscles. He treats a lot of adults and children each year, including those with complex or rare conditions.
Dr. Anand Verma is a popular neurologist in Varanasi. He carries rich experience for more than 5 years.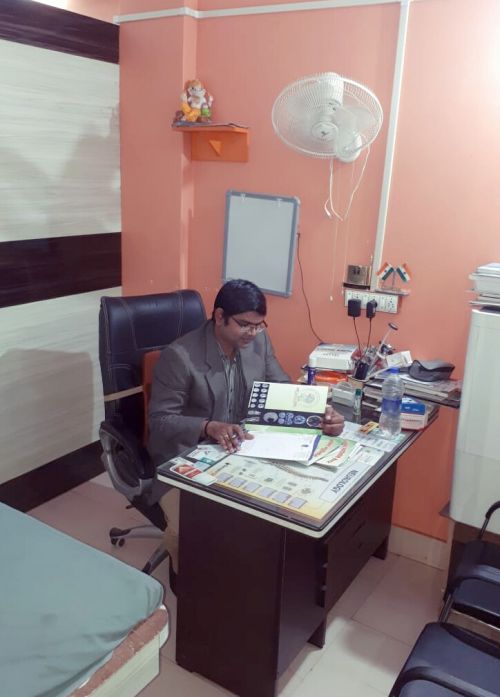 He is an expert in Cerebrovascular disease, such as stroke, Demyelinating diseases of the central nervous system, such as multiple sclerosis, Headache disorders,Infections of the brain and peripheral nervous system, Movement disorders, such as Parkinson's disease, Neurodegenerative disorders, such as Alzheimer's disease, Parkinson's disease, and Amyotrophic Lateral Sclerosis (Lou Gehrig's disease), Seizure disorders, such as epilepsy, Spinal cord disorders, Speech and language disorders.
Address:
 S : 2/251 Ground floor Bhojubeer Tiraha, near Arya Samaj Mandir Bhojubeer, Ordali Bazar, Tagore Town, Orderly Bazar, Varanasi, Uttar Pradesh 221002
Contect-
 087630 26875
Openning hours-
| | |
| --- | --- |
| Friday(Eid al-Adha) | 10am–7pmHours might differ |
| Saturday(Eid al-Adha) | 10am–7pmHours might differ |
| Sunday | 10am–7pm |
| Monday(Raksha Bandhan) | 10am–7pmHours might differ |
| Tuesday | 10am–7pm |
| Wednesday | 10am–7pm |
| Thursday | 10am–7pm |
Website-
https://anandneurology.com/location-single.html#formstart
Map-